Mobile Catering Ireland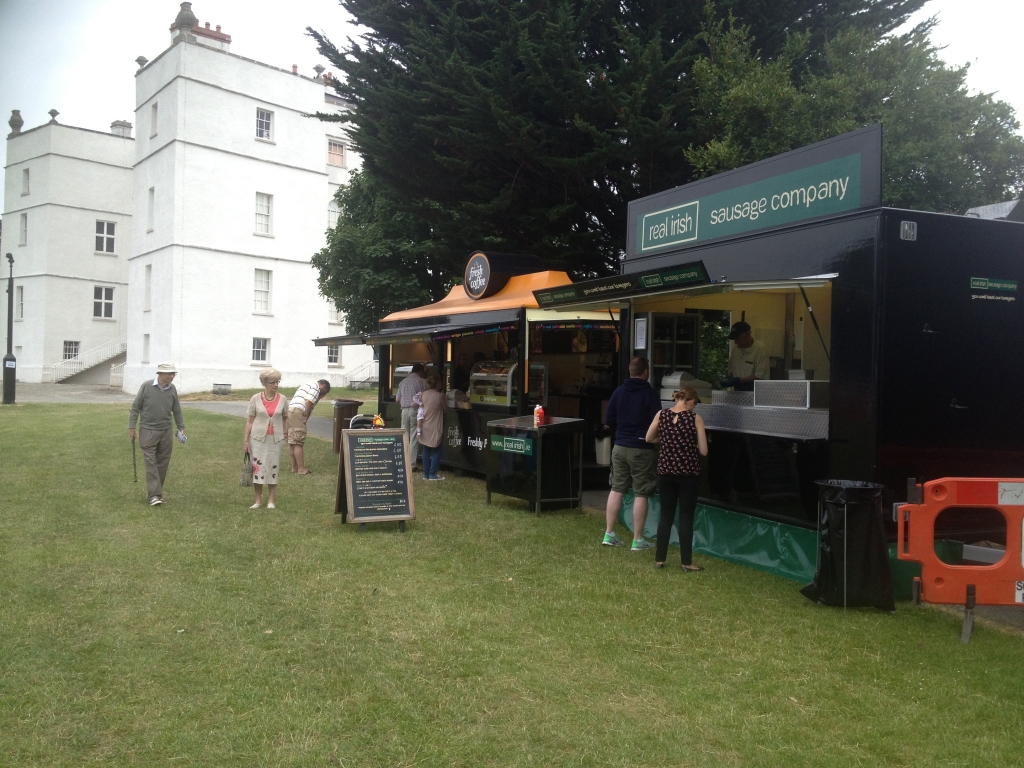 At Real Irish, we provide high quality Mobile Catering. Our Mobile Catering Units, which are manufactured to the highest standards, combine all the elements required to produce good food.
Our Units are well presented, durable, and, as the name suggests, can be easily moved and located almost anywhere.
They are particularly well suited to Sporting Events, Stadiums, Concert Venues, Greenfield Sites and Markets.
Our Mobile Catering Units are built to comply with all current Health and Safety standards and are equipped with high output and quality in mind. Thus enabling us to cater for even the largest events.
Our Real Irish Burger Units are manufactured by Edmund Evans, the U.K. Leader in construction of Mobile Catering Units and are fitted with leading-edge equipment. Unique to Real Irish, Ansul Automatic Fire Supression Systems, allow us to operate safely in indoor arenas and adjacent to marquees.
In addition to Mobile Catering Units we have Pagoda style Bar-B-Que Units for events where Pagodas might prove more suited to the style of Event, or where space and access are considerations.